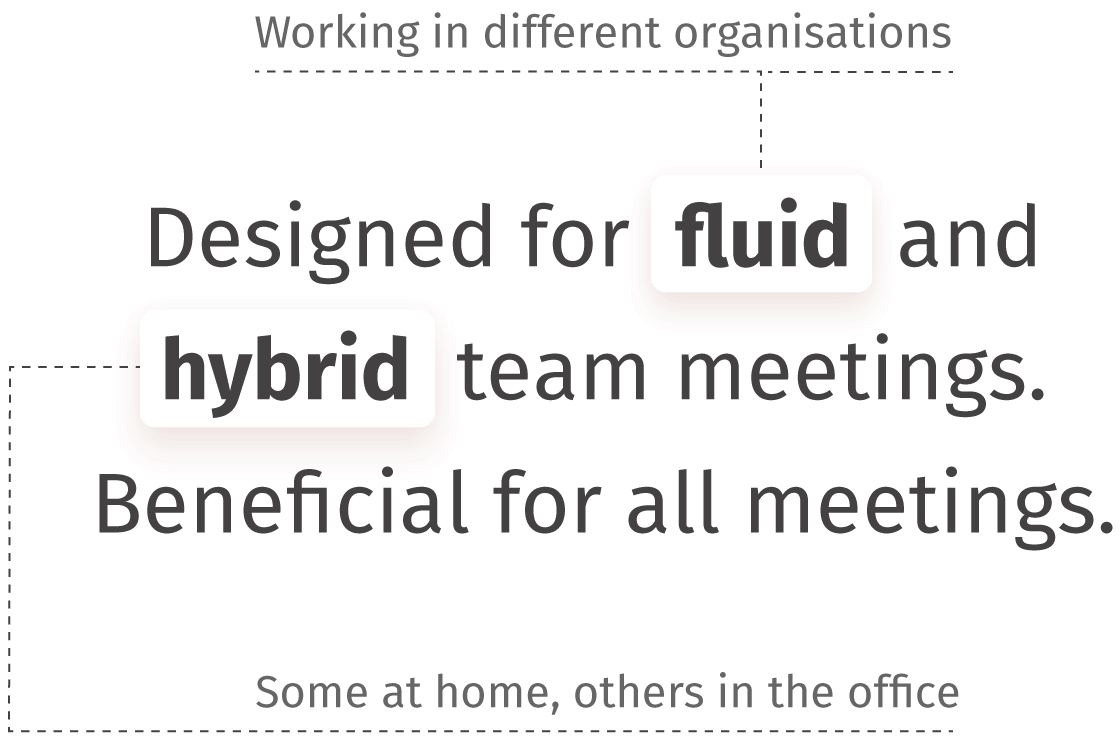 (*) the first 50 attendees can live-view your minute writing for free – check the pricing page for extra credits and promo bundles.
Easy follow-up of many stakeholder meetings
As an external Data Protection Officer (DPO) for SMEs, I am coordinating the privacy processes for various clients. For each client I have to get in touch with many external stakeholders, such as web builders, communications agencies, suppliers, etc. The contact with each of the external stakeholders is rather short, but yet, I have to ensure that they understand what information and what documents I need to receive from them – and be sure they do as we agreed. That's why I need Flxion.

A huge time-saver for this busy advisor
Whatever meeting I have, I always liked to share a small report with concrete todo's for all the attendees once the meeting is over. But since I am running from one meeting to the other, many of those small reports are still awaiting fifteen extra minutes of my time. Now I share my notes with the attendees during the meeting. By the end of the meeting, the report is ready, and we all know what was agreed. This is such a time-saver !

How to make your sales force immune to corona
The 'wining and dining' times are over. Every lead and every hour counts now more than ever. Your team's difference can be made in each online call with a prospect. Your sales get one hour - or less. Have them prepare a clear agenda. Have them take and share notes during the call, for instant needs alignment. And, ensure there is a 'hook' at the end of the meeting to a follow-up call.

Start your online meetings 10 minutes past the hour
Online meetings require a new discipline. Participants often run late, looking for the link or setting up cam and audio. Plan your meeting 5-10 minutes after the hour, e.g. start at 9h10. And, finish 5 min before the hour, e.g. 9h55. Since most people will book the entire hour in their calendar, chances are that you can start on time. Also, do let them know that you already open the meeting room on the hour to socialize.

Project management consultancy is about 'getting things done'
As a project management consultant specialised in the complexity of vast project portfolios for mid- and large-sized companies, I have many meetings with one main goal: get into action right away, when the meeting is over. Running in and out many meetings per day, it is crucial for my output and my results to take notes immediately, ensure we are all on the same plate, and agree on 'who does what' before the end of each meeting.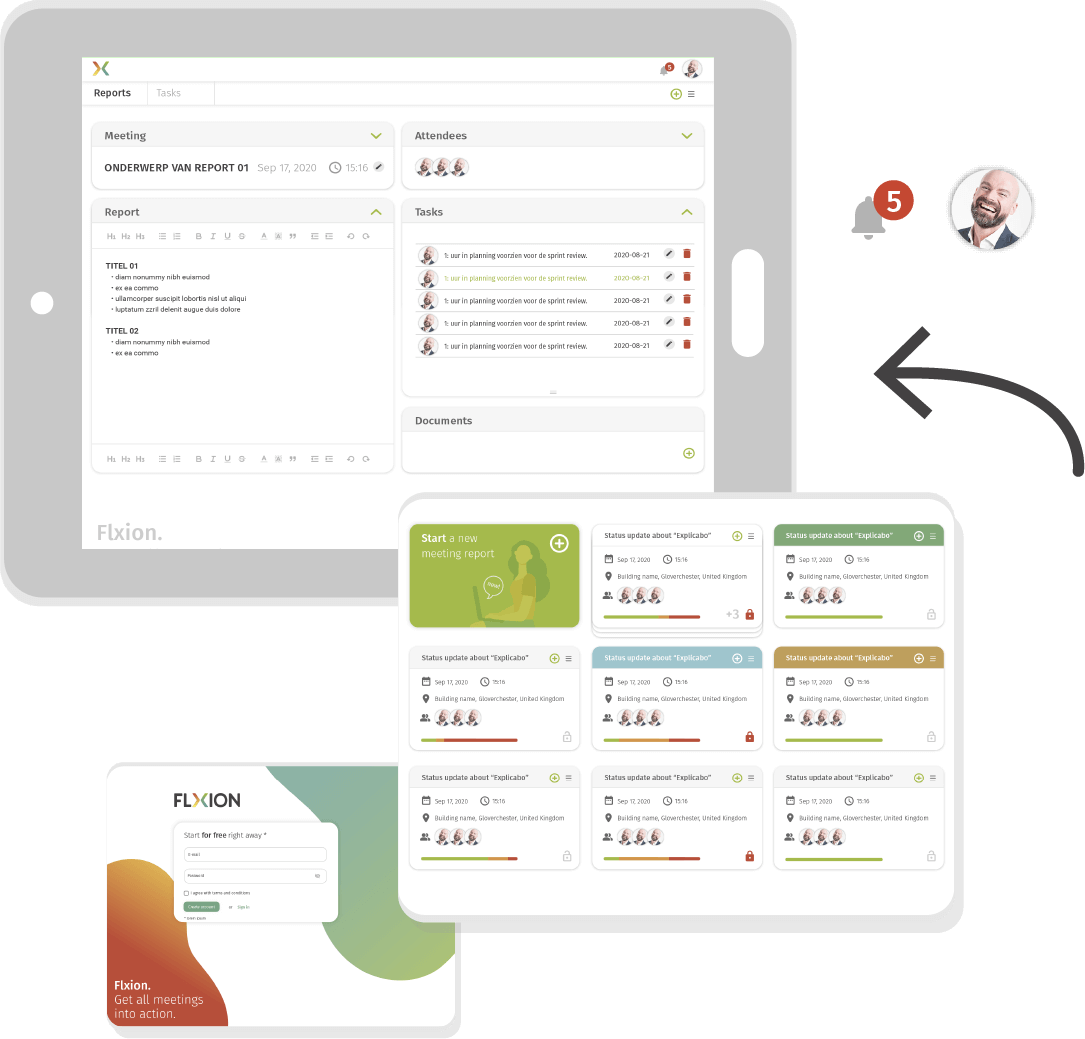 Here is how to get your
meeting into action …
Invite your team
You only have to add their mail address to the report.
Live-share the minutes
So they see what you are writing – and agree with it.
Add tasks and dates
No doubts about the expectations after the meeting.
Follow-up and track back
Ensure all meeting time is well spent and brings results.
(*) the first 50 attendees can live-view your minute writing for free – check the pricing page for extra credits and promo bundles.
You only pay per use
No subscription.
First 50 credits for free.
(*) Price per credit for 1 attendee in 1 meeting.
(**) Price per purchase of 100 credits. VAT exclusive.