Be the modern leader
in your sphere of influence
Delegate leadership to circle leads for €15. Include active users for €5. Guests are free.
(*) Monthly rate for owning and sharing 1 sphere
with colleagues and guests. VAT exclusive.
The co-leaders of the organization buy the 'Sphere Lead' pack for each professional sphere they lead. The personal family sphere is free. Team, circle, and work group leaders get the 'Circle Lead' pack, which costs slightly less, while it allows them to focus on their circles only. All active users join in for a much smaller amount. Guests are free – they only get to see the live-reports of the meetings they are asked to attend.

Continuous
---
Sphere strategy sharing
Sphere structure design
Collaborator invitation
Circle mission sharing
Circle target setting
Circle member invitation
Meeting management
Guest invitation
Report writing & sharing
Handout sharing
Task allocation
Task planning
Calendar connection
Handout storage
Extra storage
3rd party apps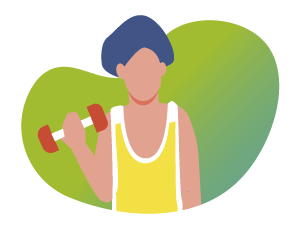 + 1 Active User
---
+ 10 GB
+ €1 / GB
Charged by 3rd party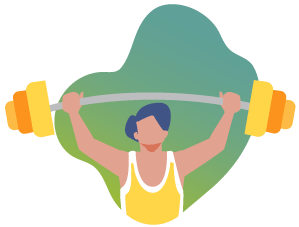 Sphere Lead
---
100 GB
+ €1 / GB
Charged by 3rd party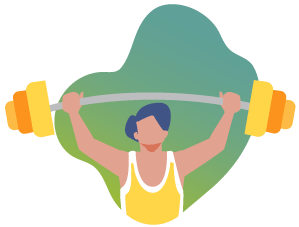 + 1 Circle Lead
---
+ 10 GB
+ €1 / GB
Charged by 3rd party
Ordering conditions:
All rates are VAT exclusive. For Estonian clients, 20% VAT is added. 0% VAT in other EU countries.
Your credit card will be charged monthly based on subscription and actual credit/storage usage.
Additional service offerings
Advisory & Coaching
In our network of professional advisors and team coaches there is surely someone to help you improve the design of your organization, and coach the teams towards self-determination and other modern ways of organizing work.
Let's schedule an appointment and allow us to understand your challenges, so that we can propose you one or more advisors that understand your specific challenges.
Together with these advisors, we present you with a full solution of software and services, in full end-to-end responsibility of the advisors and coaches.
Full Set-up
Let us enter the entire organization structure into Flxion for you, including the strategy documents and all the circle's term sheets.
We'll include all your department, team, and project codes. And, we'll import all users, and allocate their roles and responsibilities.
We can also provide an organization-wide kick-off and user training, and ensure all stakeholders reap the benefits from Flxion.
Helpdesk & training
We are there to help you use Flxion at its maximal power.
Support and helpdesk are available in English for now, and over zoom.
We can draft you a team training plan, and will be offering effectiveness courses online.
Custom Integration
We will help you integrate Flxion into your existing corporate software environment. Connect with ERP, CRM, HRM, … and other systems that are in use in your business environment today.
We also have specific partnership agreements with providers of function-specific applications, e.g. with FunkyTime, who provides tools for effort-tracking and circle budget reporting.
And of course, Flxion interfaces with most of the common desktop, laptop, and phone apps, which increase their value for your organization – regardless the platforms you are using.
High-secure version
The standard version of Flxion is a secure application which runs on the Kubernetes servers of our partner IBM in Frankfurt. We use https and other security mechanisms to provide a safe working environment.
However, some companies and some meetings might be too sensitive and require the highest standards in security. We can add 2-factor-authentication, password-locked pdf-reports, and other high secure measures on demand.
Or we can host your specific working environment on the high secure mainframe of IBM.
On-site server
Flxion runs in the cloud, as most SaaS applications nowadays. That has the advantage that you can easily invite and share people from various companies, using a multitude of digital work environments.
On demand, we can also host Flxion in your data centre, so there is no information that could ever leave your premises.
I can start off right away with each client
The subscription of Flxion is so cheap, that I do not mind paying some credits for each of my clients. After five meetings, I only spent 1 euro. That is a lot cheaper than a mobile phone call, so why bother with the financials. It is much more important that I can start right away with every client, without them having to first ask permission to their bosses. And we get into action right after the first meeting. Yes !

Pay per use is a cheap start
I like the idea that you pay per use. Whatever the use, I never pay more than needed. On the other hand, now that I am sharing more and more meeting preparations, and my use of Flxion gets much more intense, I am happy that Flxion also offers a monthly subscription that includes all the options I need. If I see how much more efficient I got, the couple of euro per month is a no-brainer in my P&L.