Flxion is the fluid solution for your
company's meeting workflow
The basis of Flxion is an extremely fluid meeting report writing, and task allocation app. No need to set it up. No need to provide access to your corporate IT systems – unless you really want that, of course. Flxion is so fluid, it can be integrated in any corporate IT environment or business application suite.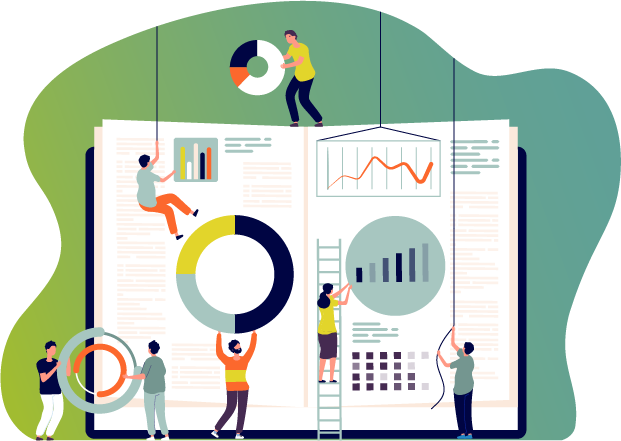 Corporate IT integration
You do not want to enter information twice. And you are right about us. Connect with APIs or API managers like IBM API Manager and Zapier, and you'll have a smoothless connection between your systems and our renowned fluid and hybrid meeting app.
Meeting templates setup
You want everey meeting from a certain department to follow a strict procedure and follow a clear agenda. We can add standard templates, expand the meeting format with more fields or even standard extracts from your ERP software, so that every meeting is well prepared and no major topic is forgotten.
Highly protected reports
Our cooperation with IBM allows us to quickly move your meeting reports to the high secure servers that are being used by banks. We can also add various encryption tools and advanced security mechanisms, in order for all your meetings to remain hidden and protected, so that only the attendees will be able to decypher the reports.
Cameras and OM snapshots
Quality auditors might want you to add proof of the changes. Cams, phones, and even OM and bus systems from the factory floor automation can be integrated into the tasks that were allocated by the auditors. To do done? Proof delivered ! Auditor acceptance included – as well as company-wide appreciation.
Digital signing
Need an acceptance signature on the formal agenda as it was sent? Want to have the attendees sign in with their digital ID? Need a signature on the minutes right at the end of the meeting? Just ask us to add extra digital authentication measures, and you will have the most effective digital board reporting workflow at your fingertips.
PM tool integration
Project Management (PM) tools and todo-apps can be integrated in many ways. From the PM tool Flxion can generate meeting reports, or send them back to the PM tool whilst updating the parameters of the algorithms. Or use the meeting reports in Flxion to create projects in the PM tool, and provide a super-easy follow-up from within the live reports.
Corporate IT integration
Meeting templates setup
Highly protected reports
Cameras and OM snapshots
Digital signing
PM tool integration