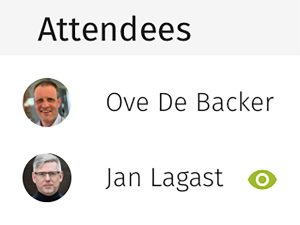 When you create a new report, you don't want to lose valuable time waiting for IT setup.
Flxion is designed for hybrid teams. Teams that consist of people who are from various organizations. Many of which might not want to open up their corporate IT systems for your meeting, or ask permission to connect with your Sharepoint or iCloud.
All it takes for you, is to add their e-mail addresses and that's it.
They receive an invitation to join the meeting report, and
after accepting the terms, and chosing a password,
they jump into your meeting – ready to actively participate.